Dragon Kits
"Destroyer Ship Model Kits"
* Popular, reasonably priced for the Ship Modeler Ages 10 and up!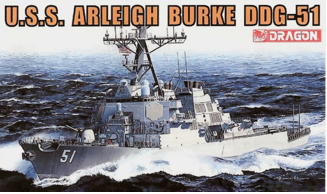 U.S.S. ARLEIGH BURKE DDG-51 was named after the destroyer skipper in WWII who led a squadron of US Navy destroyers in a battle near Quadacanal at the top speed of the slowest ship which was 31 knots. Hence the nickname 31knot Burke! He later became a full Admiral of the U.S.Navy. This model of DDG-51 is a missile type destroyer, plus she carried a helicopter. Glue, paint & helicopter not included. Recommended for ages 10 up. It has over 140 pieces. . . .
List Price: $32.00
Clearance Price: $15.00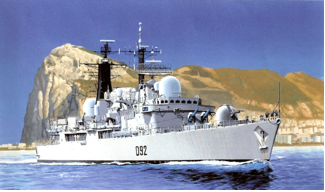 HMS LIVERPOOL . . . TYPE 42 BRITISH . . . Destroyer, Batch 2. Kit. Plastic with over 120 pieces. Decals and Etched Parts included. Glue and paint not included. Scale 1:700. Recommended for ages 10 up. . . .
List Price: $19.95
Clearance Price: $9.00